After a week of competition, 14 players from the leading Traditional Chinese and Vietnam regions already won their invitation tickets for the 2019 BPT Asia. They are:
Taiwan,HongKong,Macao,Singapore,Malaysia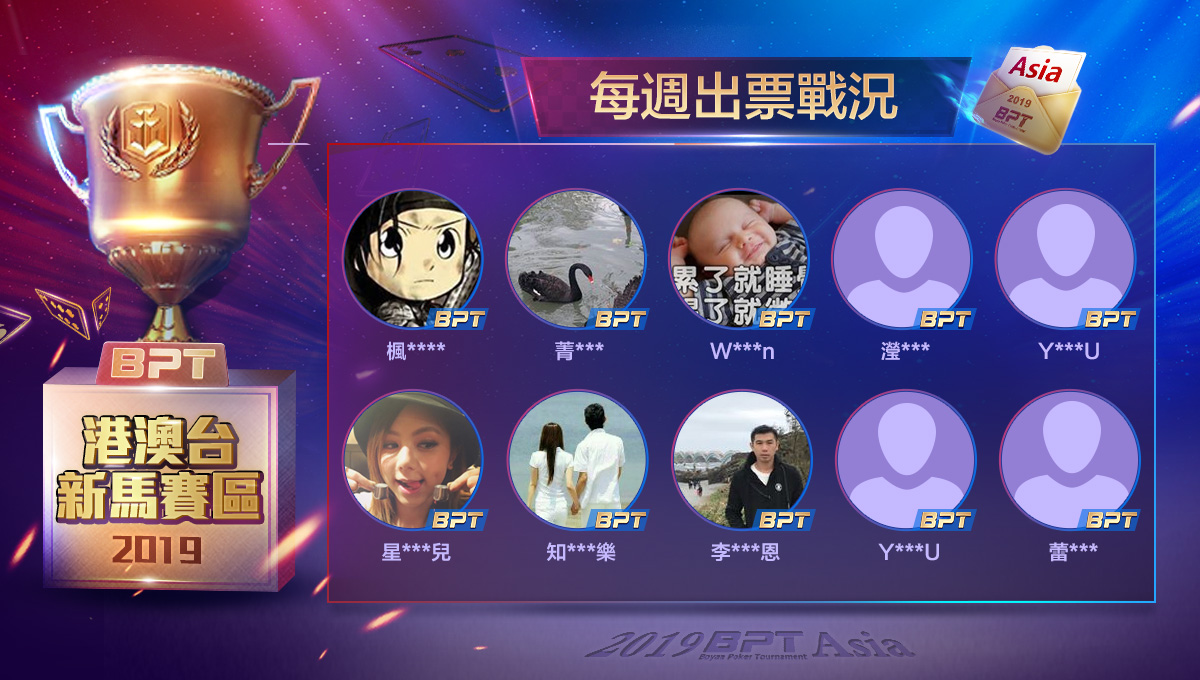 Vietnam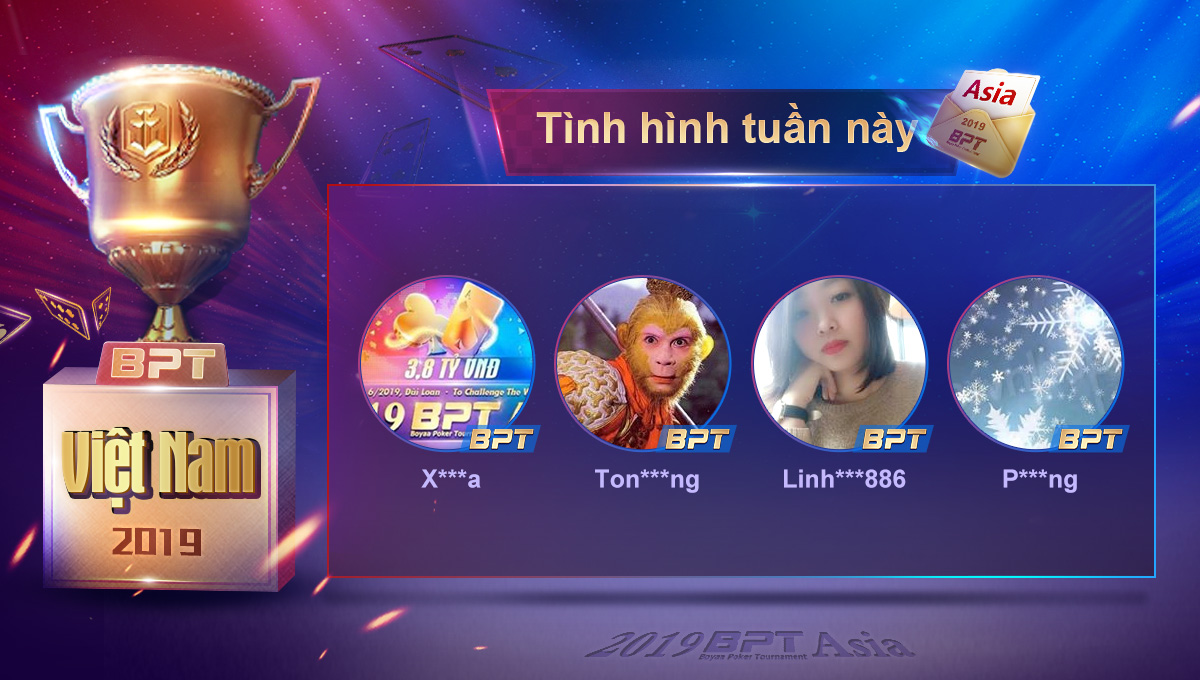 The Indonesian and Thai-speaking regions have also started, so the BPT ticketing situation will become more intense. Join the 2019 BPT Asia Tournament!