A different Texas Poker trip to Taiwan
The 2019 BPT Asia, organized by Boyaa Interactive, will be held in Taiwan from June 28th to July 3rd. In addition to the Taiwanese players who host the competition, there will be contestants from Hong Kong, Macau, Singapore, Malaysia, Thailand, Indonesia, Vietnam and other Asian countries. The attractive cash prize pool, the glamorous scenery of Taipei and the dazzling array of foods will transform this BPT into a thrilling Poker trip, right at the heart of Taiwan!
The event will be held at the Taiwan Chinese Poker Texas Hold'em Association. The address is B1, No. 32, Section 3, Bade Road, Songshan District, Taipei. It is only about 45 minutes drive from Taiwan Taoyuan International Airport.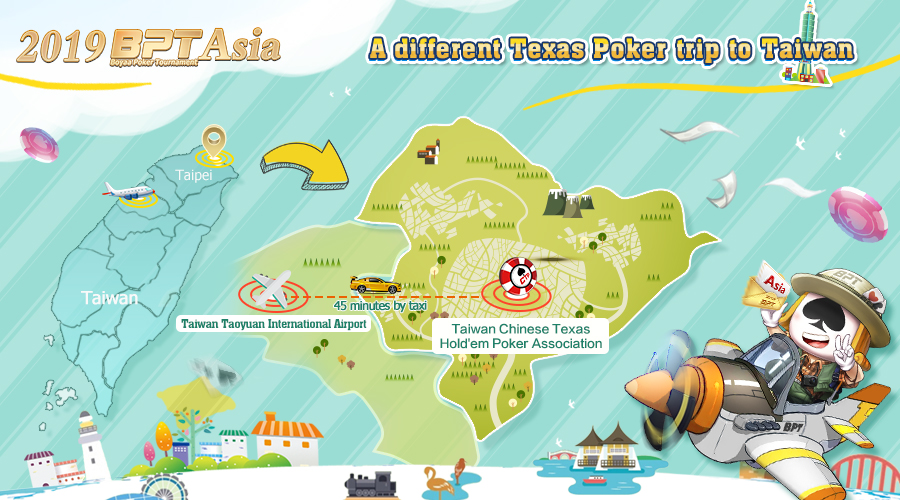 Taiwan has a huge variety of tourist spots, always surrounded by beautiful scenery. During the daytime, we particularly recommend visiting visit the National Palace Museum and the Sun Yat-Sen Memorial Hall. In the evening, you should enjoy the night sceneries of Taipei 101 and the excitement of Ximending. And don't forget visiting the hot springs in the Beitou Hot Spring Area!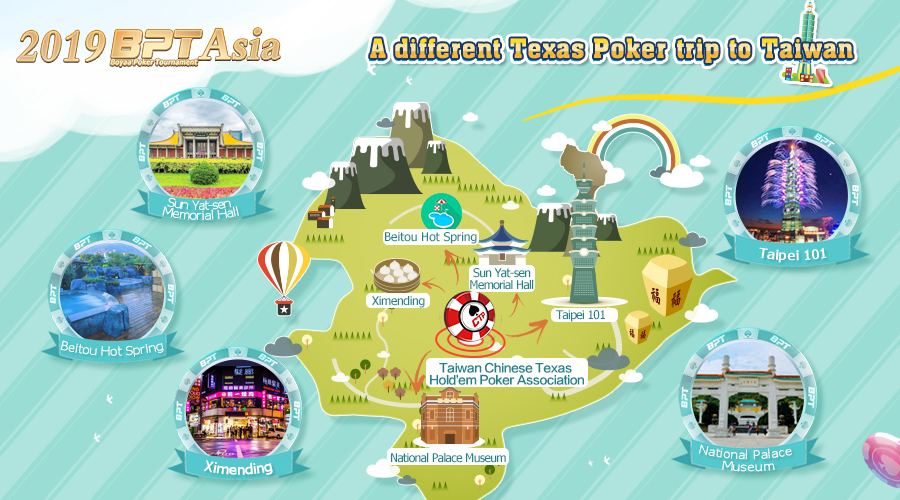 Taiwan is a monument to cuisine and an absolute paradise for food lovers. Take advantage of the BPT and enjoy Taipei's food before and after the Texas Poker tournament. Visit its famous night market, its streets, and its shopping malls in search of delicious chicken chops, braised pork rice, beef noodles, oyster omelet, main Milk tea, round rice, and many more dishes. Exquisite!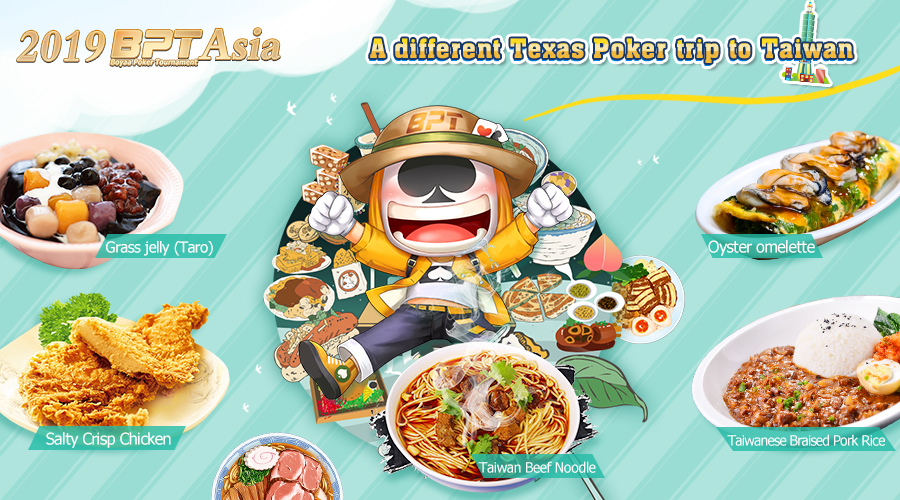 The perfect trip to bring presents to family and friends. Nougat, pineapple cake, sunny cake, pork slice, oolong tea... the most authentic food and drinks of Taiwan and a heavy BPT trophy along with amazing rewards and prizes. Are you going to miss all that!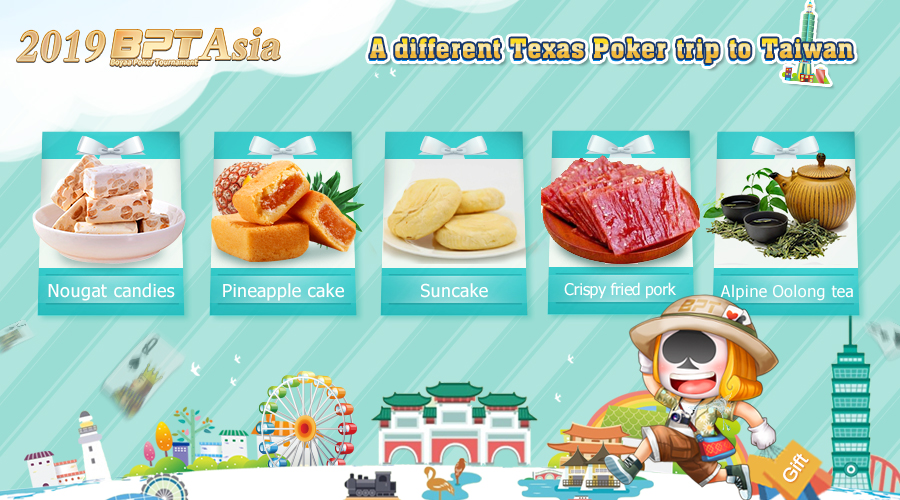 2019 BPT Asia is a unique and relaxing poker tournament full of leisure that should not be missed. From June 28 to July 3. We look forward to meeting you in Taiwan!