2019 Boyaa International Poker Tournament Asia (2019 BPT Asia) is on fire! Prize pool of 5 million NTD! (approx 160K USD)
One month since the April 14- , first day of online qualifiers.
So far a lot of enthusiasm in the four Asian regions. 110 winners of invitations in the Boyaa Poker game.
Regions: HK, MO, TW, SG, MY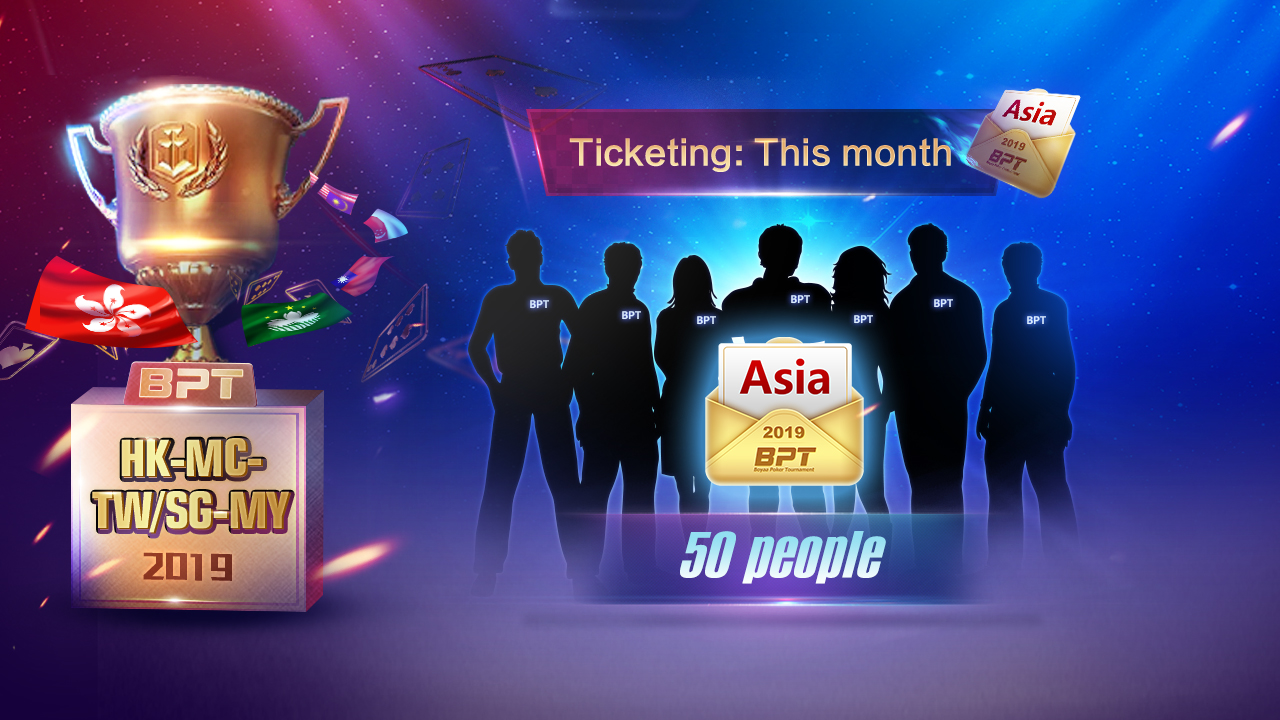 50 players from Hong Kong, Macao, Taiwan, Singapore, Malaysia have already won invitations. Players and online qualifiers are playing all out to win a seat. Taiwanese players for this BPT even more motivated and they are showing they want to keep the trophy in Taipei.
Thailand Region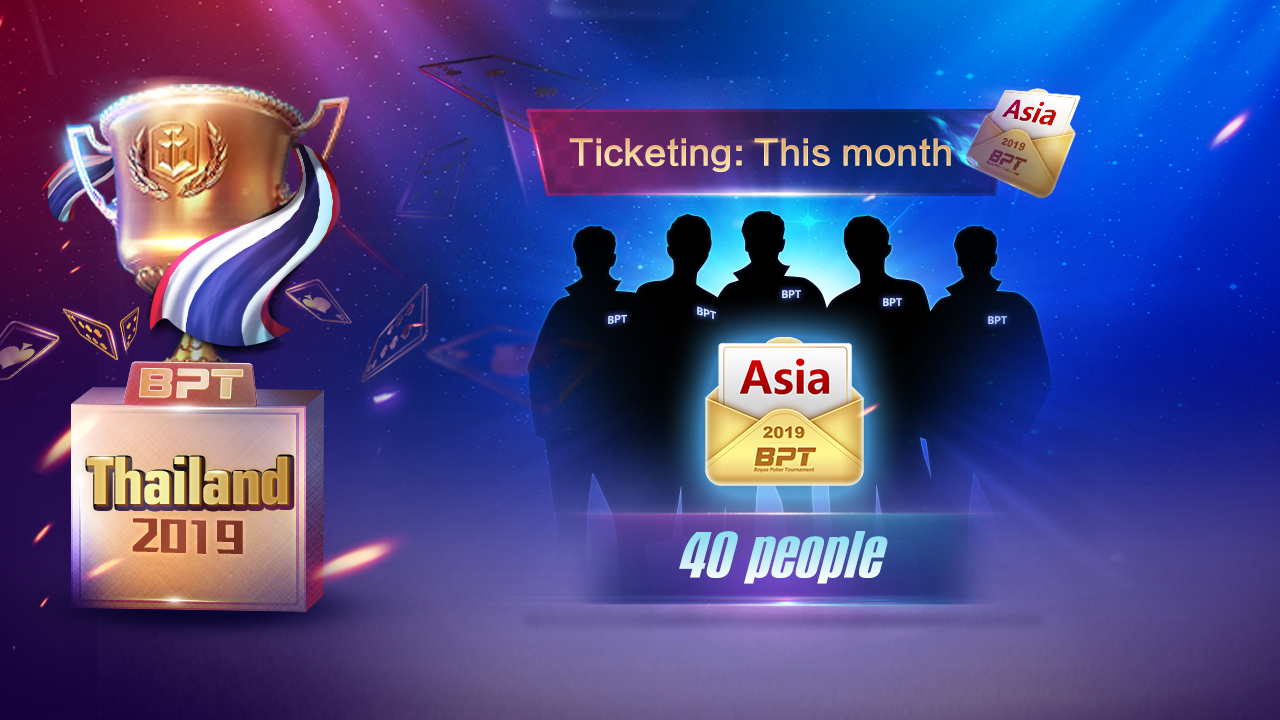 The long-awaited BPT has returned to Thailand, and once more it passed on its enthusiast to all us. As for the last week, 40 Thai players received invitations for the poker trip to Taiwan.
Regions: Indonesia and Vietnam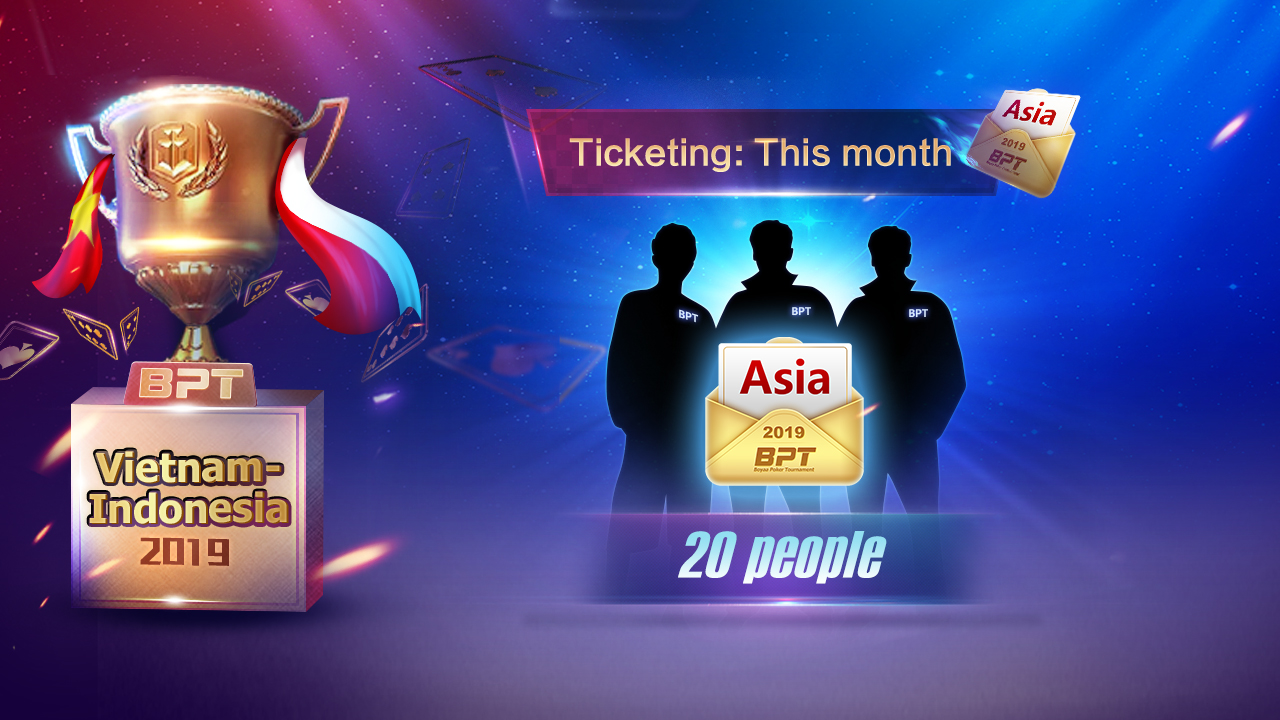 Last month this Indonesia-Vietnam region produced 20 invitations, out of which 4 invitations have been vested. It is expected that the Indonesian and Vietnamese players will shine in the 2019 BPT Asia!