From Boyaa Interactive, the 5th edition of these popular poker series is back! This year, instead of the sumptuous casinos of Macau or the most luxurious resorts of Sanya, 2019 BPT Asia will take place in one of the most exciting cities of the world;Taipei, the soul of Taiwan and a sanctuary for Asian cultures.
The BPT event team recently announced the official full schedule of the TOURNAMENT. Be ready! BPT 2019 Asia will run from JUNE 28 to JULY 3!
An ecstasy of Texas Poker and a Prize Pool of 5 million NTD (approx. 160K$)!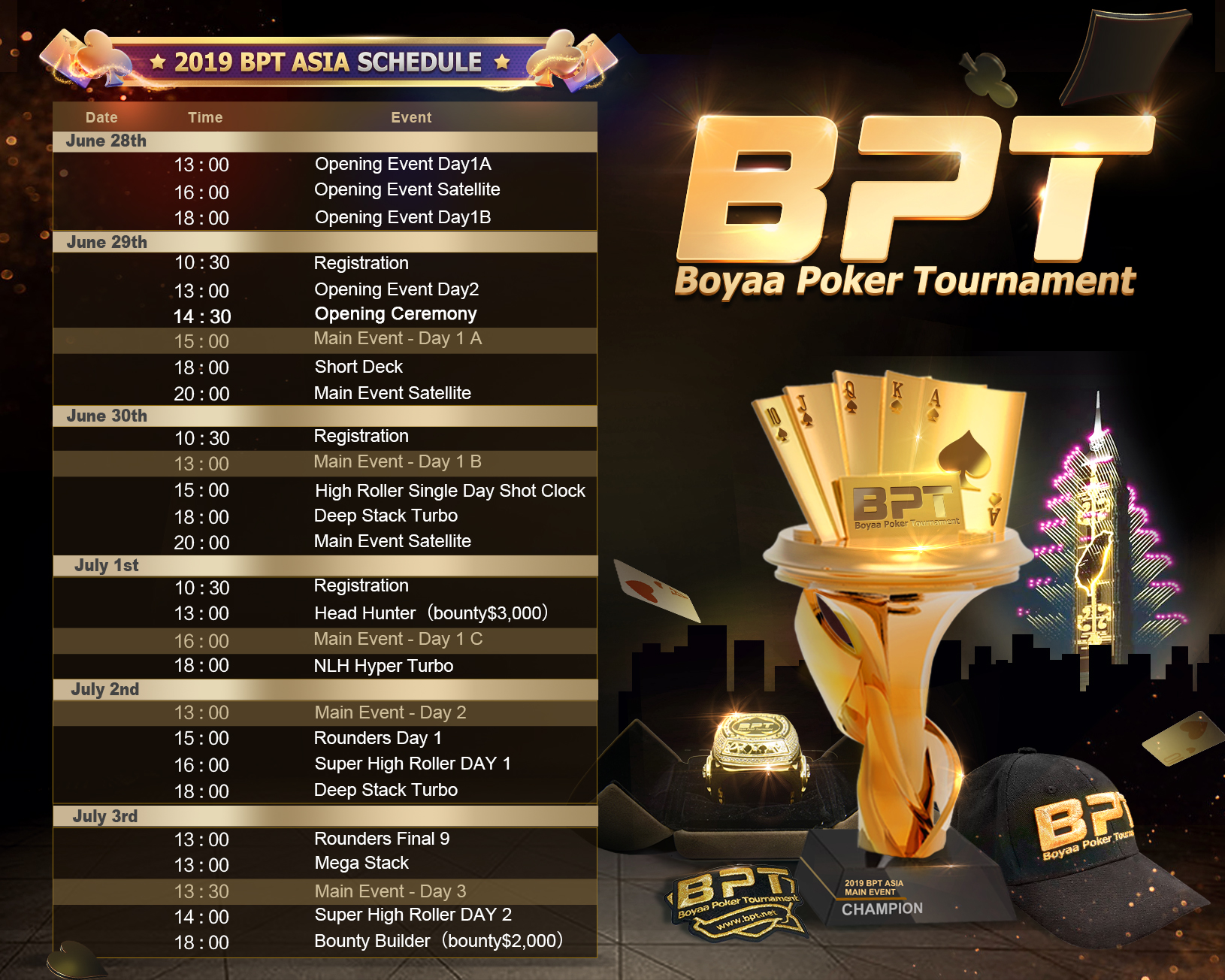 Every year Boyaa Interactive makes an effort to bring something unique to our poker players, and for this BPT offline tournament, we have decided to go All-in with a professional competition and a charming trip. A gift for our loyal Boyaa Poker players and for all Texas Hold 'em enthusiasts in Asia. At the same time, following our tradition of organizing a wide variety of events, this BPT will have lots of Side Events, such as the exciting High Roller, Short Deck, and Rounders.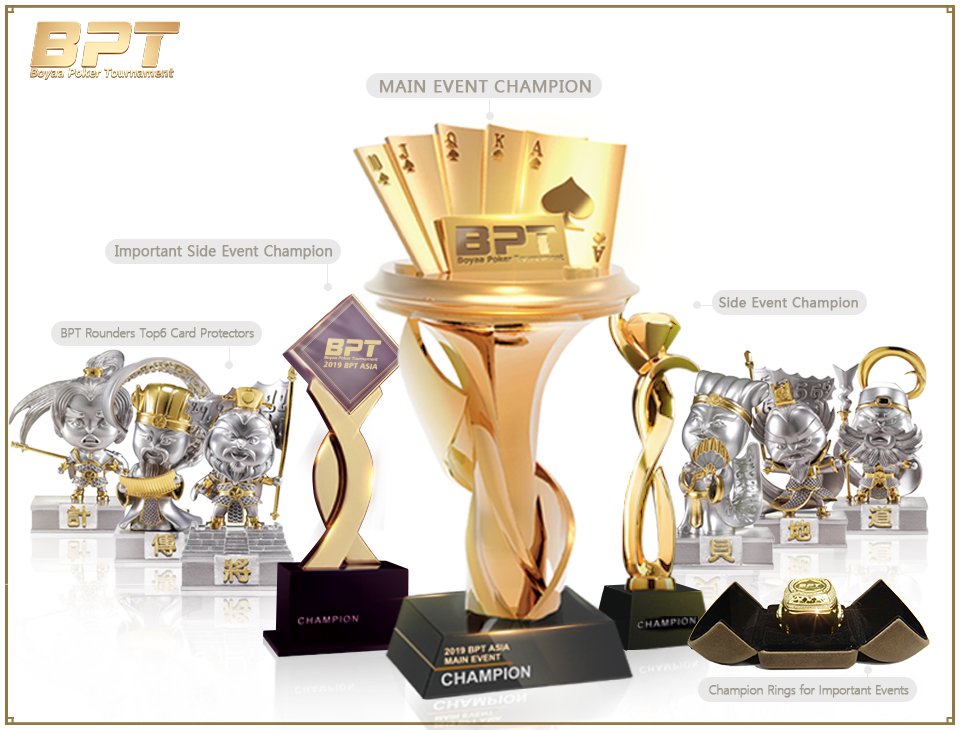 Poker, Asia, and leisure. Those are the three critical factors of this BPT tournament that will last six extraordinary days. Days to spend playing cards in an international poker tournament and also enjoying this touristic place with such a rich variety of food, culture, and pleasures.
The 2019 BPT online qualifiers started in April, and so far there have been thousands of participants and more than 100 winners of the coveted invitations for the offline finals in Taipei.
And what better than local poker stars from Taiwan to help us in promoting this initiative of Texas Poker! The 2nd winner of the 2017 BPT No Limit Hold'em, David Tai; Taiwan Millions Tournament champion, ArTLess; Pokerstars LIVE Manila Super Series champion, Tsui Han Hsiao; all of them have given a warm welcome to BPT and its team. Thank you all!
Remember, the final countdown has started, and the online qualifiers are still on fire!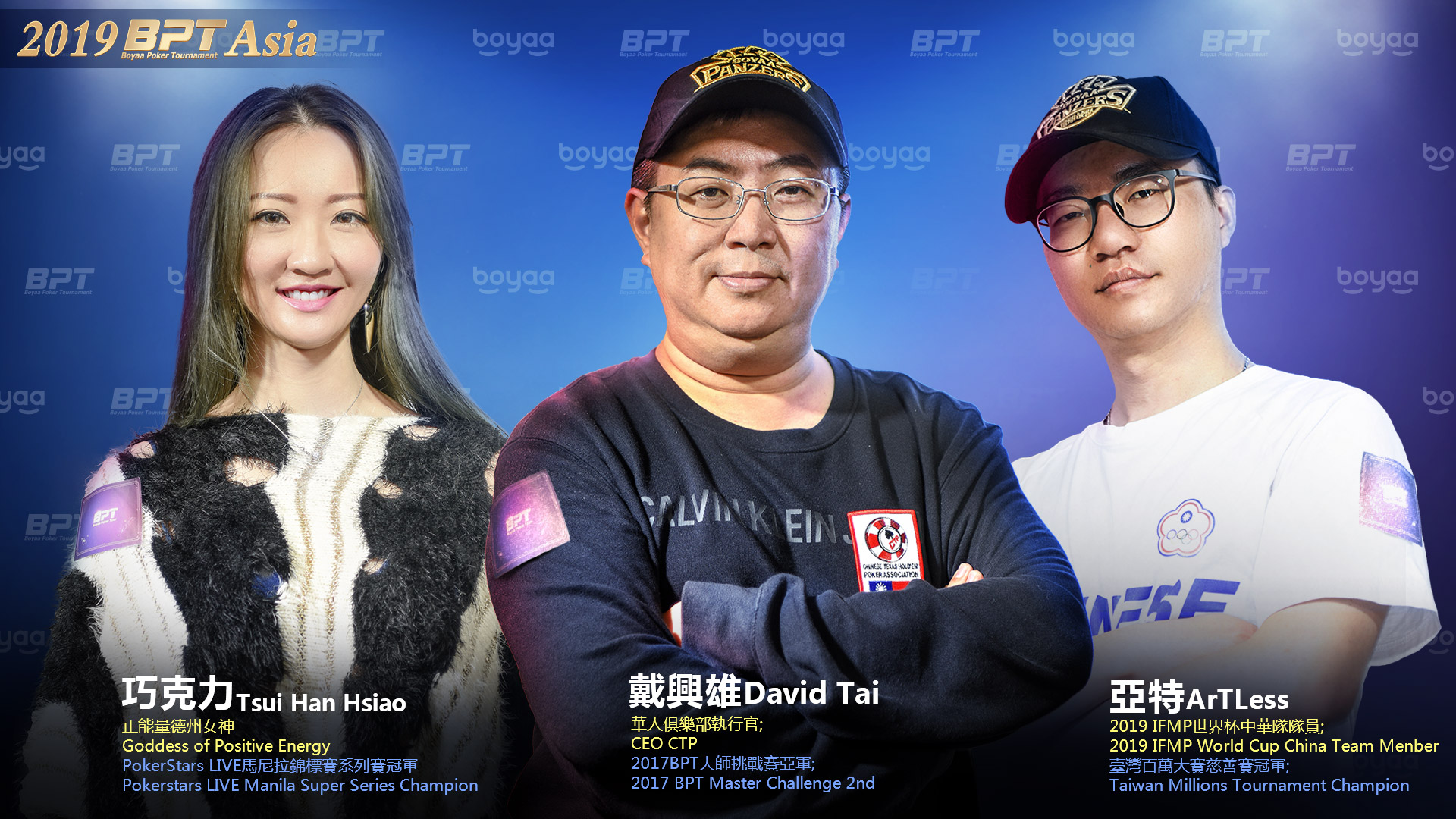 See you in June, in Taiwan, for the BPT final.