The legend of best poker players has to be continued. The Boyaa Poker Tour (BPT) which is hosted by Boyaa Interactive kicks off on August 1st and will cover China, Hong Kong, Macau, Southeast Asia, Europe and the Middle East. After intense online qualifiers, from October 28th to November 1st, winners from all over the world will gather in Macau, China. The best of the best, hand to hand will compete for the award of 6 million HK dollars.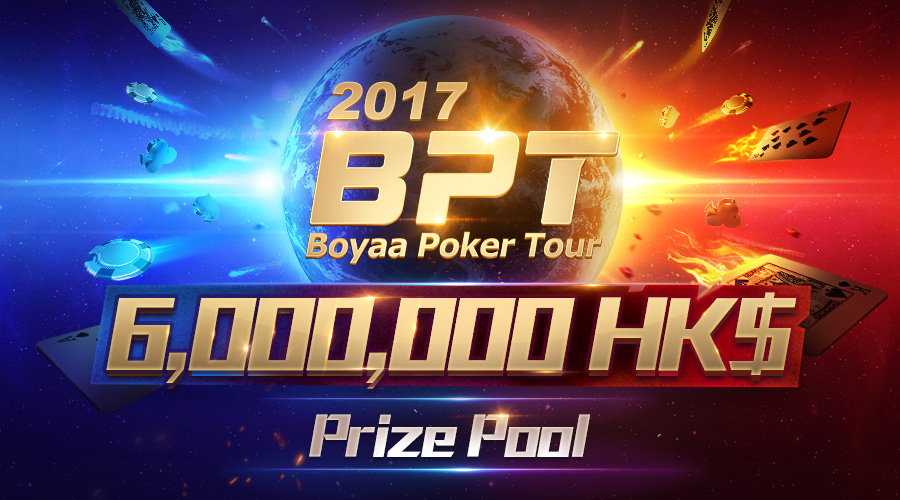 According to the BPT event organizers committee, BPT 2017 will make the completely new breakthrough with refined rewards, tournament arrangements, and competition management. All of it to provide truly amazing and adventurous global event for poker connoisseurs.
1. Boosted rewards
A complete upgrade of the event awards is a big highlight this year. According to reports, 2017 BPT tournament rewards will reach 6 million HK dollars. Meanwhile, the high proportion of reward circle will be continued and will grasp 200 players. In addition, Boyaa will provide around 425 Billion game currency bonus as well further benefits for the top 300 players.
It is worth to mention, that this year BPT Champion will receive not less than 1.2 HK dollars, which is the highest prize in the history of BPT. Who is brave enough to beat last year undefeated winner Yao Shi? Who has the courage to challenge to the world and reach the gold? This year competition promises to be very impressive with more money and more fun big poker feast will blast for worldwide Texas Hold'em lovers.
New upgrade of tournament management
In 2017 BPT Macau Finals number of participants is expected to reach an unprecedented peak. That is why organizers provide a special schedule for 5 days competition. Day 1st -A group, Day 2nd - B group + 2 days of semifinals and last day for final . Day 1st - A group will start on October 28th, Day 2nd - B group will start on October 29th, these two groups will compete for 2 days qualifiers. Final Table will be emerged according to the daily ranking of best players. Be brave, be strong, be fair and reach the peak with 1.2 million prizes!
The main event will be supported by more activities, games, and playoffs for participants. This all makes the trip to Macau worth to experience.
Challenge the world - more destination
Since the beginning, BPT was created as a place where poker enthusiast can exchange knowledge, skills, and ideas about worldwide Texas Hold'em. From May this year, BPT went global and launched the "BPT Global Satellite Game" in Vietnamese Hanoi and Dublin in Ireland.
In last two months, the great success of BPT Hanoi as well coming soon BPT Dublin already have been attracted many players from dozens of countries and regions. Winners from Satellite tournaments will meet in October in Macau. Is still not too late to join BPT Finals, qualifiers for this event just have been released. Join and challenge the world.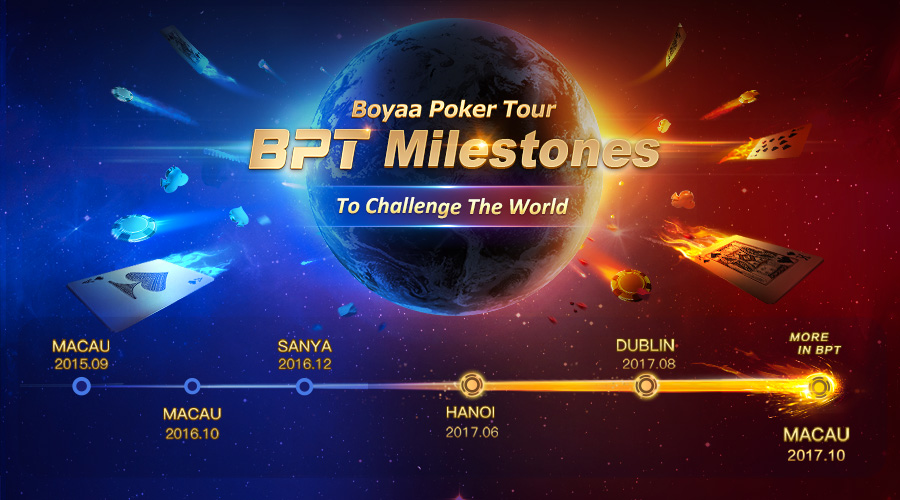 Online qualifiers officially started August 1st
August 1st Boyaa Texas Poker launched online game qualifications which include various online activities and tournaments. All of these to give players chance to gain 2017 BPT Macau Finals Invitation which is direct access to the main event.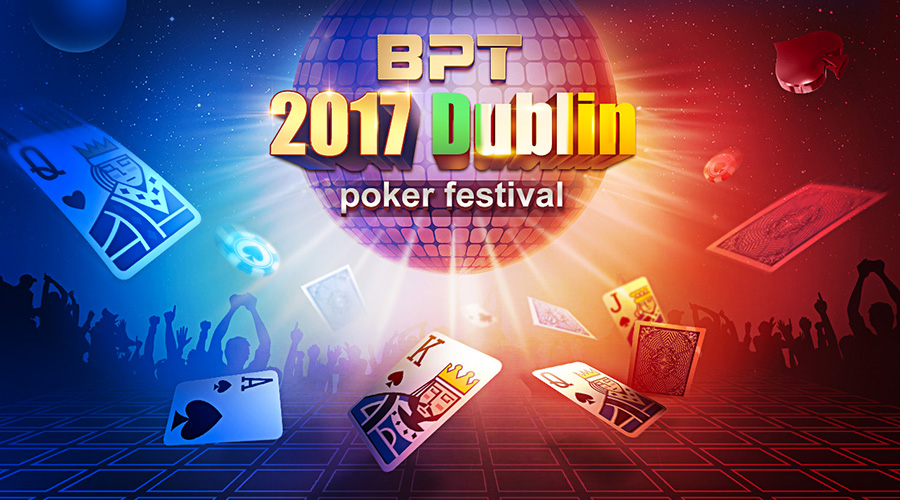 Boyaa Poker Tournament history started in 2015 when for the first such large-scale event was organized by Boyaa Interactive. 2.2 million players from all over the world participated through online qualifications.
Success in 2015 allowed Boyaa to repeat BPT in 2016 with an even better result. BPT became raising brand in an environment of international poker tournaments and help Boyaa to promote a vision of healthy competition in a field of poker as an international mind sport.
In 2017 BPT aims to provide a higher standard and more professional tournament experience for worldwide poker enthusiasts. Don't miss it and became a part of the legend of BPT!