June 17, 2017, Boyaa Poker Tour (BPT) Worldwide was excited to welcome its first winner! After 14 hours' struggling, Trinh Anh Dung showed his talent by beating all the other 71 opponents and won the cash prize and the BPT 2017 Macau Final Invitation.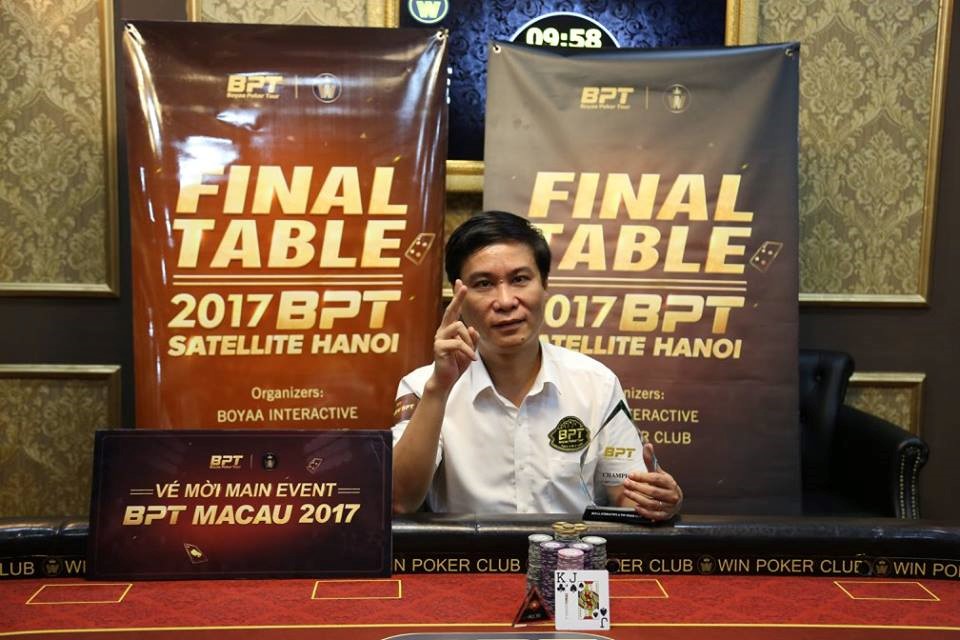 BPT 2017 Worldwide's first regional match-Hanoi, Vietnam
The BPT 2017 Worldwide (from now on referred to as "BPT Worldwide") is the flagship of the Boyaa Interactive brand "Boyaa Poker Tour (BPT)." A professional Texas Poker competition that is spreading all over the world.
The capital of Vietnam, Hanoi, a city with a long history, traditions and multiculture, was the city chosen to host this first match of the BPT Worldwide.
Boyaa Interactive has been operating in Vietnam for over six years, accumulating countless players from different backgrounds and poker levels. And now, with this BPT Worldwide, Boyaa is providing a new platform for the local enthusiasts with intelligence and friendship.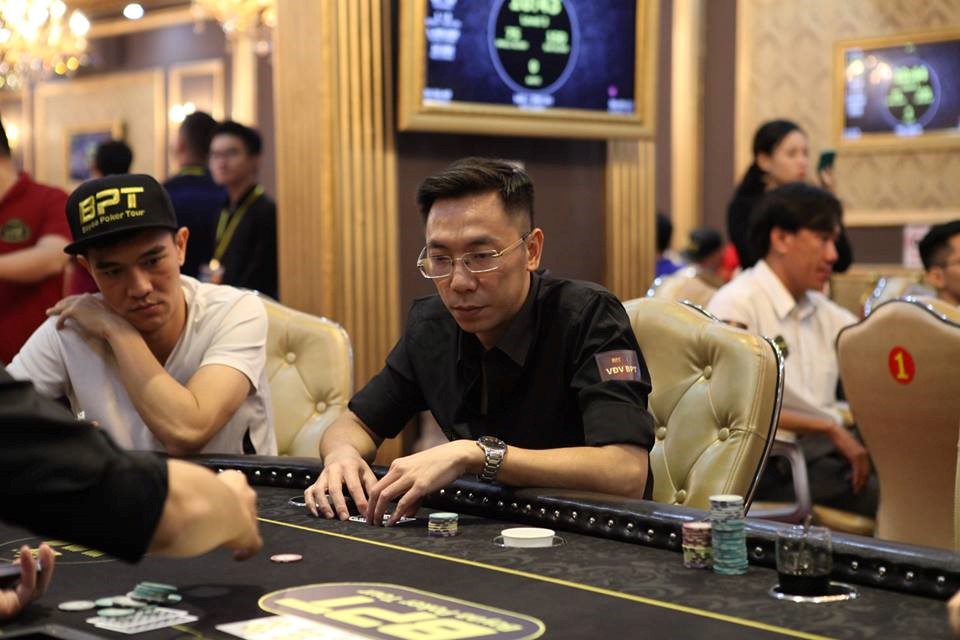 Started on May 6th, the online qualifiers used the MTT platform for the contest as a way to deliver the invitation tickets. Finally, 72 players won their qualifications to play the offline tournament and fight for a part of the 250,000,000 VND in cash and one invitation for the BPT 2017 Macau Final.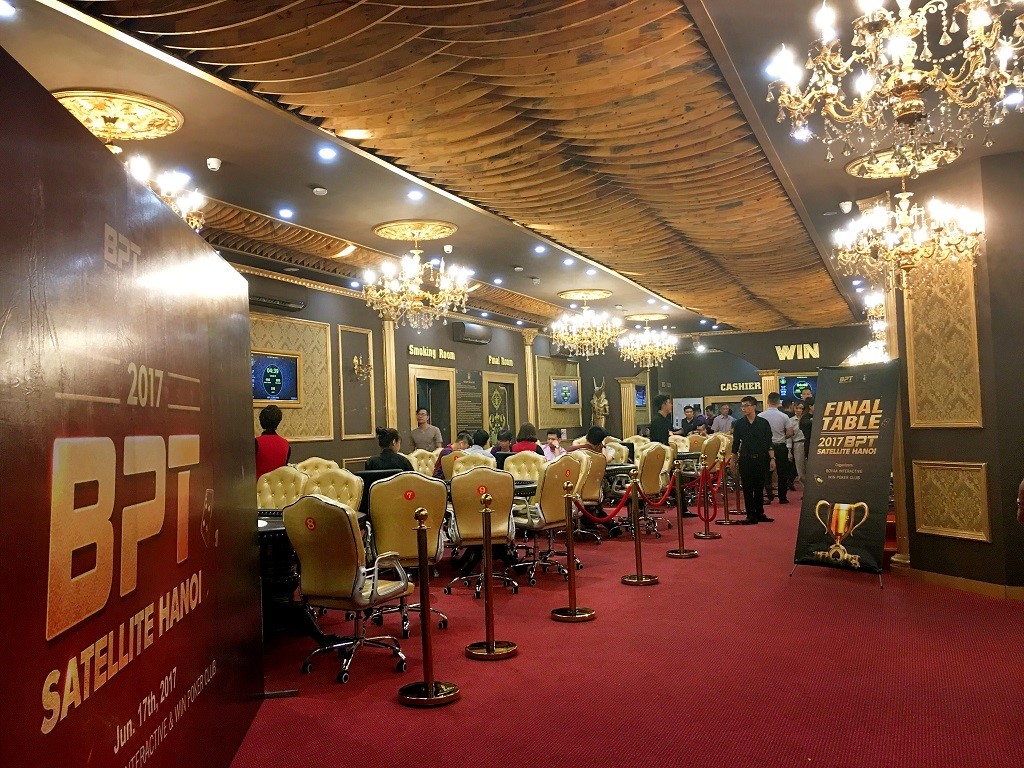 We got a winner! Trinh Anh Dung fought bravely to win the glory
The Hanoi Final took place on June 17, 2017. Participants were calm and thoughtful, attentive to grasp any opportunity. After 14 hours of poker fighting, Trinh Anh Dung, becoming the champion and getting 75,180,000 VND along with the invitation for the BPT 2017 Macau Final!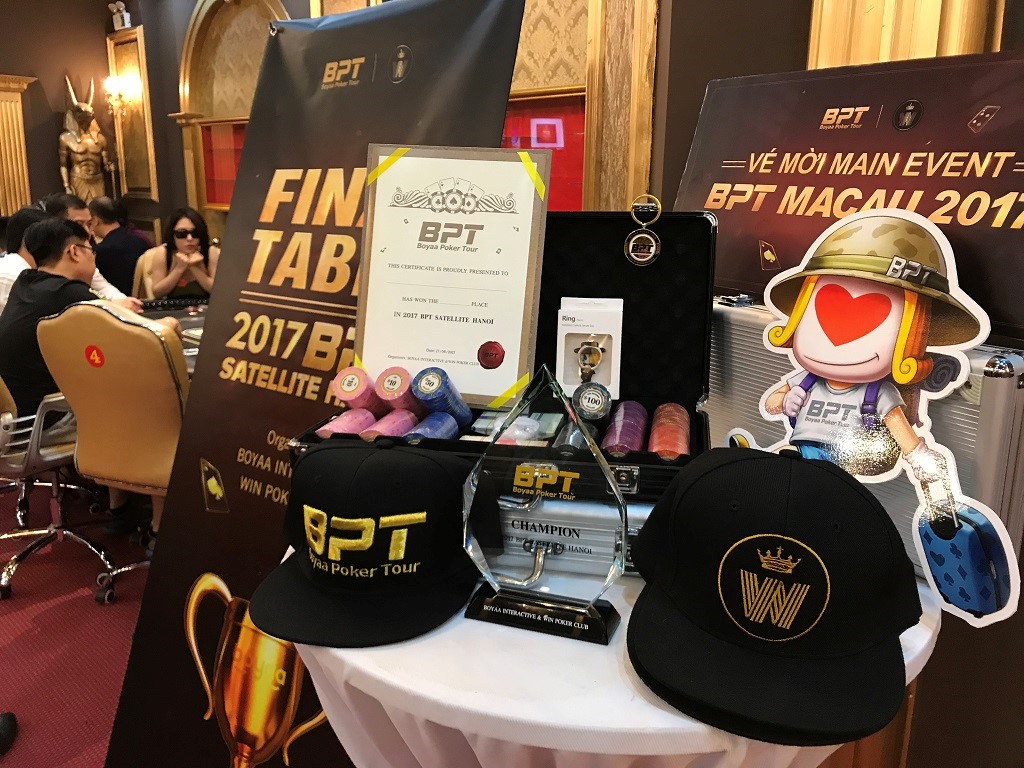 During the interview, the champion showed his happiness for having been able to participate in this competition. He also expressed his/her eagerness to keep improving his poker skills before attending the Macau Final, where he hopes to win the champion.
Win-win cooperation for the professional poker competition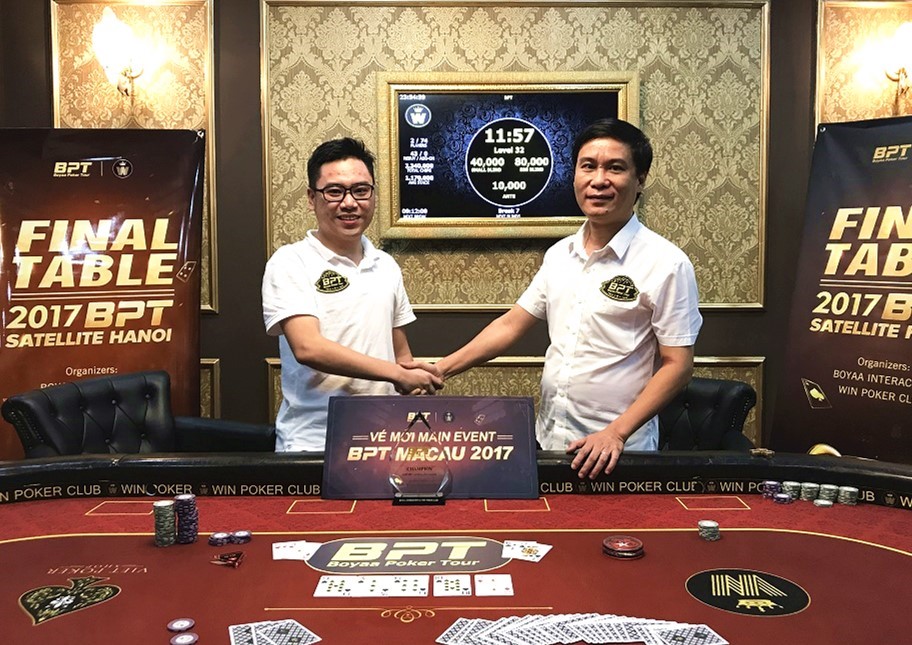 On this Hanoi stop, the local Win Poker Club did a fantastic job to provide a very professional offline poker tour experience.
The super exciting BPT Worldwide has officially started
And with the successful end of BPT 2017 Hanoi, also came the name of the first player of the BPT 2017 Macau Final.
The BPT Worldwide soon will welcome the matches of Dublin-Ireland, and China Taiwan. From two continents and three cities, Boyaa provides a wonderful summer for poker players!
We hope to see the most enthusiast poker lovers to join, definitely includes you!