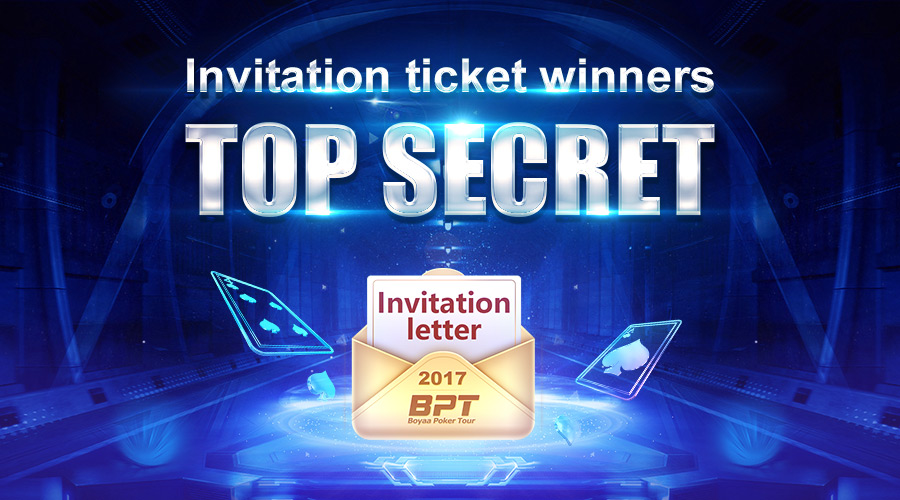 One week of online qualifiers just past
BPT Macau Final invitations has been sent to best players
4 players 4 interviews
Let's see what they said
BPT Players Files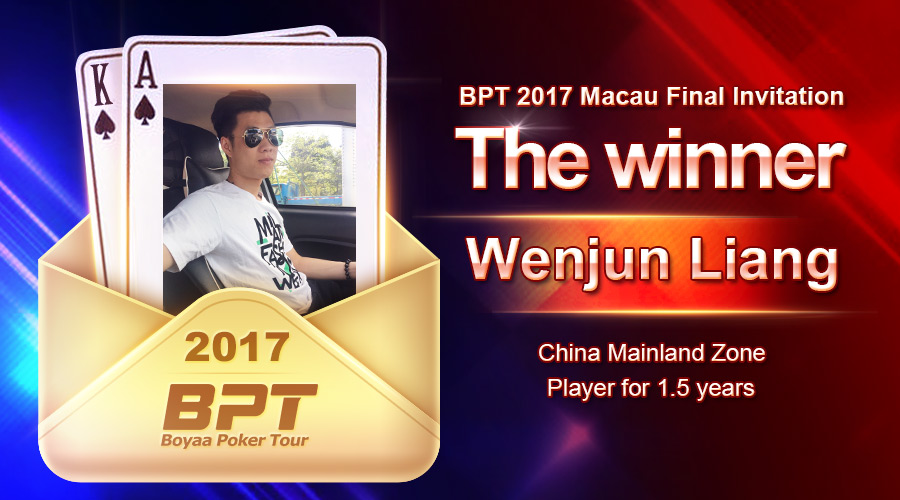 1. " Essence of Poker Texas is to manage well emotions and have pro-win attitude"
This player come from China Mainland. He participated BPT 2016 and reach 33rd place in Finals. The same year he joined Boyaa's Sanya Poker Tournament where was 67th in total ranking. These good results just confirmed his extraordinary strength.
He said: "This time I wish to win. I spent 13 hours every day playing poker online, as well watched a lot of video poker transmissions. I really improved my skills. Plus BPT 2017 reward make me exciting."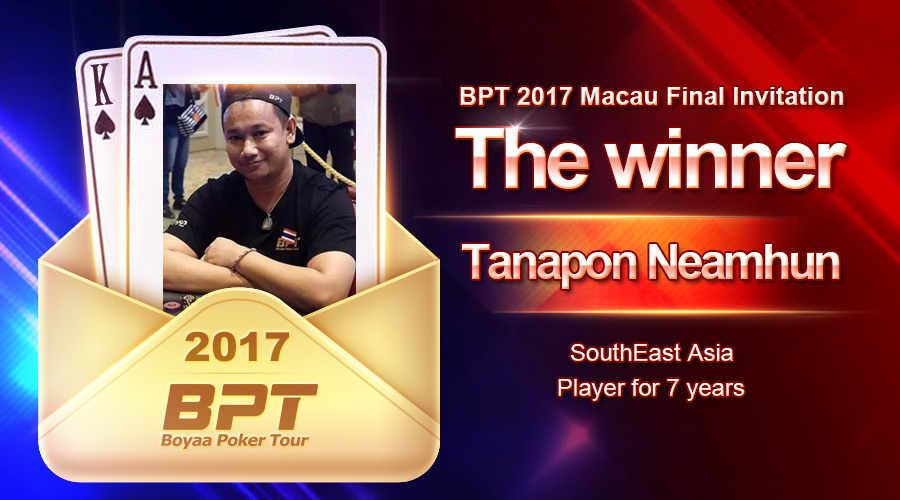 2. " If you can fight, then fight. When you need to give up, know how to give up. Success requires courage."
Tanapon Neamhun comes from Thailand, he is Boyaa Poker old friend. He also joined BPT last year. He said when somebody ask him why he love poker he answers: "because it's pure spirit of life. Sometimes you can win double A with 2 and 3 on hand. It's about patience to wait for chance and turn tide."
He has been playing poker since 7 years and already 2 times participated in BPT。He is very grateful to have another chance to be part of this great experience.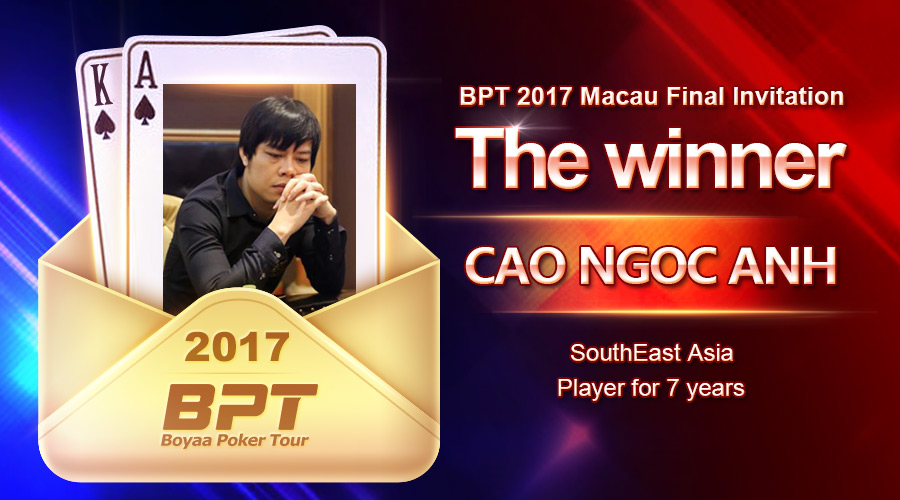 3.This year BPT main goal: "last till the end"
He is the first player in Vietnam who win BPT Macau Finals invitation. CAO NGOC ANH said this year goal is to stay in competition till end and get good results.
He plays Boyaa Poker Texas already 7 years. It's not only about passion of poker, but also about connection with other like-minded people. In 2015 he participated first BPT. In 2016 due to visa problems he couldn't join. After one year break he finally played in BPT Hanoi Satellite Tournament and win invitation for 2017 BPT Macau Finals.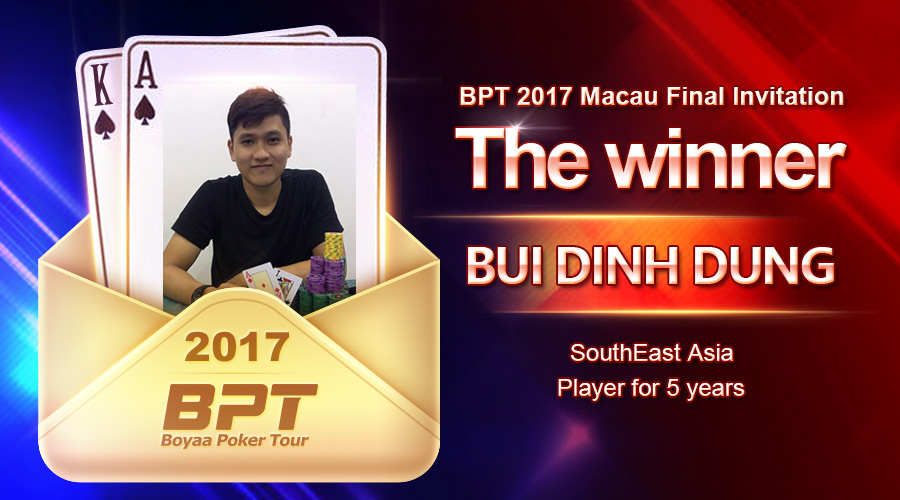 1. Make a breakthrough
BUI DINH DUNG Vietnamese player who in 2015 BPT was located on 90th position, did not gave up and join Vietnamese team once again in 2016, also without great results.
Daily busy with work, he thought maybe he is not able to make it this year. Surprisingly one day after 1.5 hour of playing MTT qualification tournaments he win invitation for BPT 2017 Macau Final. He said: It is God will, I am sure I will be better this year."
These interviews just showed how strong poker spirit of BPT participants is.
Don't wait you also have an opportunity to join BPT Macau Final in 2017! Join qualifiers and compete with the best in Macau.