Hi everybody!
This week BPT has given us so much surprises and good stuff that we had to extend our international battle report. But that's fine, because awesome news keep flowing from our different worldwide battle zones, so let's take a look!
Last week in China Mainland progress kept growing steadily and in one week 8 people got BPT International invitation letters for the finals. So, until few days ago we already had 35 people who got the invitation in this area and now there are only left 30 places before reaching the maximum quota!!! only 30!!!
It's worth mentioning that in the Middle East there were 3 strong guys who got the invitation letters. In fact, one from Saudi Arabia already confirmed the trip for our coming BPT worldwide finals. Are you all ready? Our strong Saudi will wait for you in Macau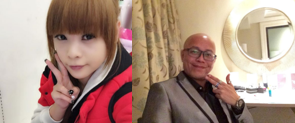 Competition in the SouthEast Asia area has been always ferocious, so not long ago there were already 64 people who got the BPT invitation letter to attend the international finals, thus, leading the race globally. What's more, it's been reported that our Vietnamese expert (ATOP champion and 5th in the Vietnamese ranking) has already gotten the invitation and has confirmed he will attend the tournament.
There is no question that this year all main areas are pretty strong.
Slow, steady and robust are three adjectives that perfectly portrays the European area, where 14 players have already gotten their respective invitation letters to attend the international BPT finals. Among them, our Italian gentleman has already confirmed his attendance!