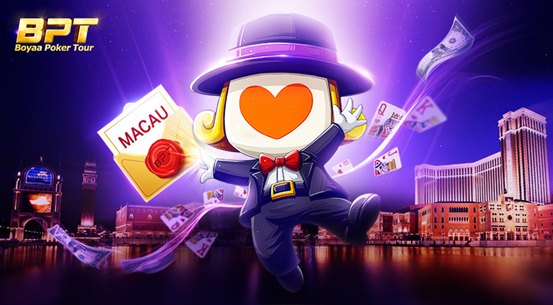 My old friends, it's been two weeks since the last time we met. Do you still remember Pokerman?
After the journey of 5 regional tournaments, Pokerman has packed up the luggage again, and now is heading to Macau's BPT Worldwide Finals. This year, aside Continental Chinese players, we will also have players from Poland, India, Italy, Taiwan, Thailand and many more places. I can feel that this International Event will be an amazing one.
More things for you: The details of the 2016 BPT have been already announced, so everybody should go to the BPT's official website to take a look. This year's BPT prize pool will grow to 50%. This means that out of the 300 participants, 150 will get awarded. And those who rank among the first 90, will get cash rewards! This is absolutely unique in the International Texas Hold'em Tournaments!
At the same time, the 2016 BPT is carrying out its ticket system, so those who got a BPT invitation letter for the finals will be able to participate in both the Side and Main Events. I hope those with invitation letters hurry up to activate them and prepare themselves to fight in Macau for honor and glory!
Last but not least, there is one piece of news I want to share with everybody: These days BPT was officially included in the official Global Poker Index. This means that participants will accumulate points in the GPI. You can´t miss out this opportunity to show your strength!
2016 BPT Boyaa Poker representative will see in the Macau arena who is the strongest!