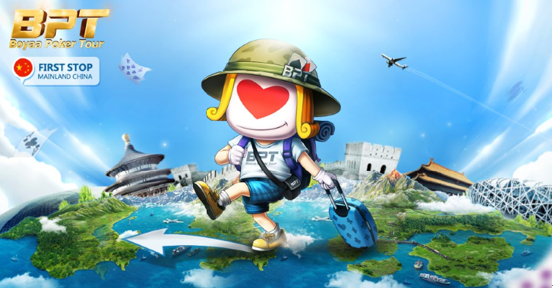 The Pokerman is coming!
Hi, I am Pokerman from Boyaa. Today I am here to bring you great news about one of the best poker tournament in the world. Do you know what I mean? right, BPT, here we go:
BPT, what is that? It's just short form of Boyaa Poker Tournament. Boyaa Poker Tournament is an international poker competition held and sponsored by Boyaa Interactive. First BPT was successfully released in 2015 in Macao where champion Mike won the prize of 880.000 HKD.
This year once again Boyaa has pleasure to invite you all poker lovers to join second of BPT. October 22th - 24th BPT will hit once again, the same place but with new power and splendor prize of 520,000 USD&35B Chips.More competitive and hotter! Make your dreams come true.